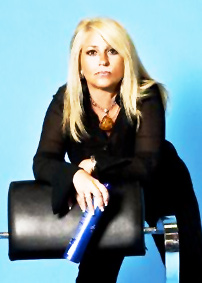 For over 27 years Paige Winkler has been a phenomenon in the cosmetology industry. Through her vast knowledge of organic herbs and natural botanicals, she has created and provided her own hair care line, Paige Hair Designs, to an exclusive national clientele.
Meeting the demand for an all natural hair care product, Paige has also appeared on the Home Shopping Network and continues provide hair care products and services throughout the United States. Her accolades include services for various films, music videos, and news productions.
In every Paige Hair Designs product you choose, you will find a special blend of natural botanicals such as banana leaves, rosemary, coconut, papaya leaves, raspberry, passion fruit, chamomile, watercress, jojoba oil, balm mint, cucumber and elder flower as well as many others. Paige Hair Designs is also proud to announce that our products are never tested on animals.
Paige specializes in the following services:
• Color
• Extensions
• Styling for all hair types
Make An Appointment:

Paige Winkler is located exclusively at the J. Bauman Salon in Orlando, FL.
To make an appointment, please text me at 407-721-3103.
Find Paige on Instagram @PaigeWinkler_hairconcepts
Salon website:
www.jbaumansalon.com
Salon Address:
1043 N. Mills Ave.
Orlando, FL